On Friday we had the farm Christmas party. We're not a large group but in previous years it hasn't seemed as easy as it should be. This year was different. From the outset I struck a woman named Sonia. She was so helpful, nothing was a drama. She made organisation of the whole event as smooth as a gravy sandwich.
I almost kissed her when we met in person for the first time because this time of year nothing seems easy. Getting a park at the shops is twice as hard. Finding ingredients that are plentiful the whole year round now becomes an impossible feat. Add a couple of really hot days and Australia becomes Crazy Town, population 23.13 Million.
If you, like me, are limping towards the finish line of 2015, then a few shortcuts are always welcome. Dishes that look fancy, but take little actual effort are platters de jour.
Well, let me make one thing a bit simpler. Here's the world's simplest Christmas cake recipe. I first heard of this method of making Christmas cake while chatting with Kim McCosker's mum backstage at the Caloundra Music Festival. She told me it's an old recipe from her neighbour (don't you love handed-down recipes?).  I've adapted it slightly, because 1) booze and 2) almonds, but the original 4 Ingredients recipe is just fruit mince, juice and flour.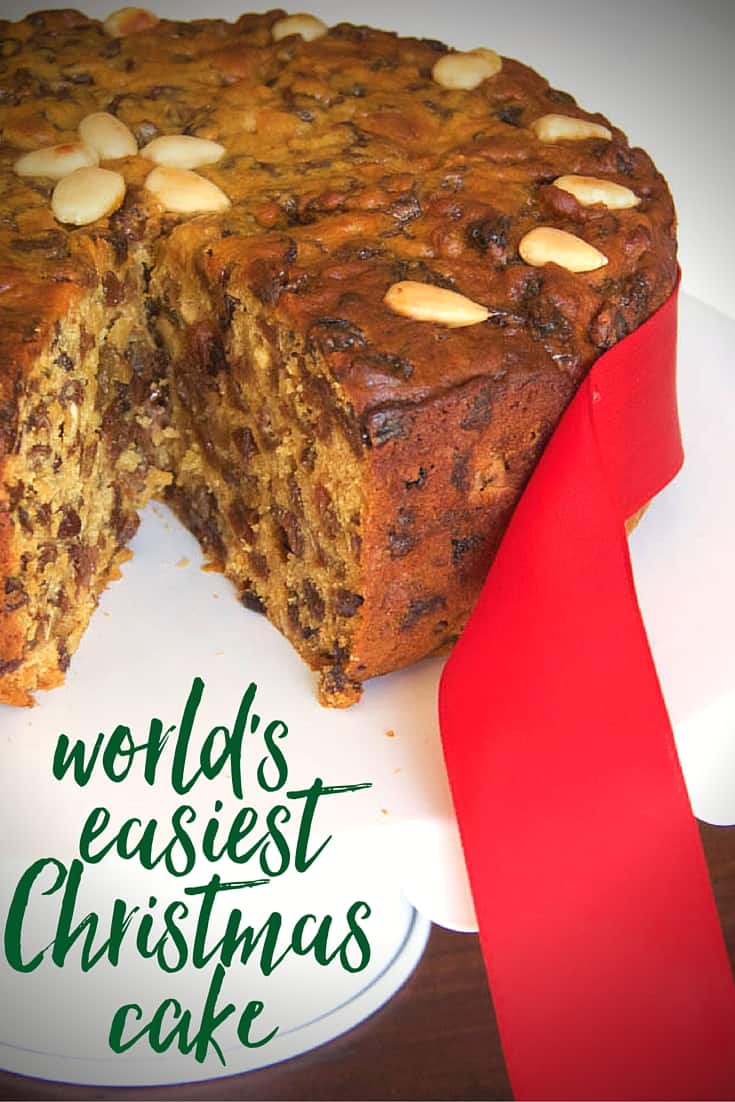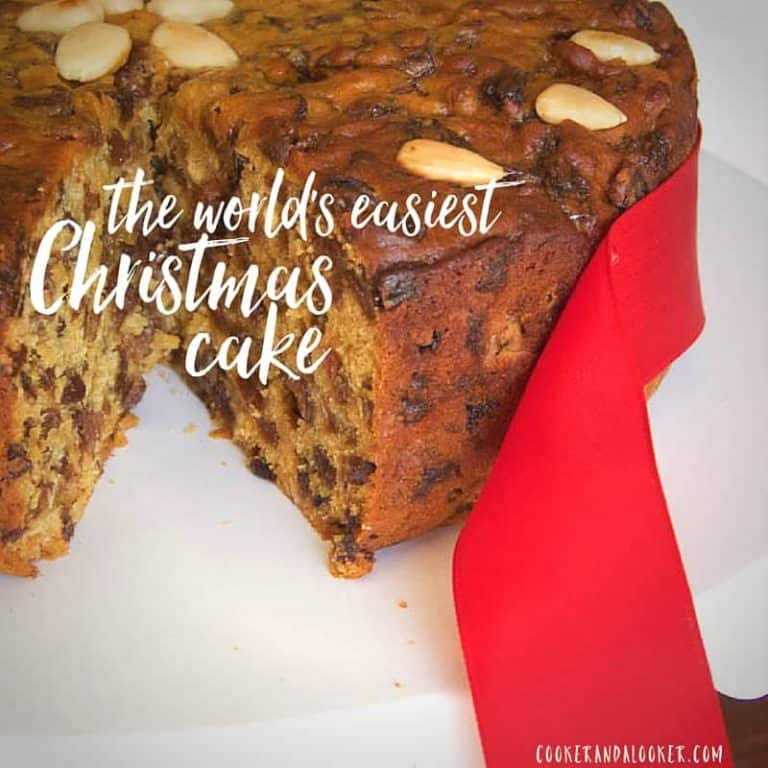 | | |
| --- | --- |
| | |
In a large bowl combine the mixed fruit, orange juice and booze. Cover and allow to soak overnight.

Preheat oven to 150C and prepare a 22cm cake tin. Stir flour into the soaked fruit and mix well. Spoon mixture into the cake tin. Decorate with blanched almonds and bake for 2½ hours in the bottom of the oven or until cooked through. Remove and leave to cool.
There's no (additional) sugar in the recipe so it's diabetic friendly. It's also dairy-free but dietary considerations aside, the real reason why I love this cake SO much is that it's ridiculously easy and takes very little effort on my part. Wrapped in foil or kept in an air-tight container, this cake will keep nicely for weeks.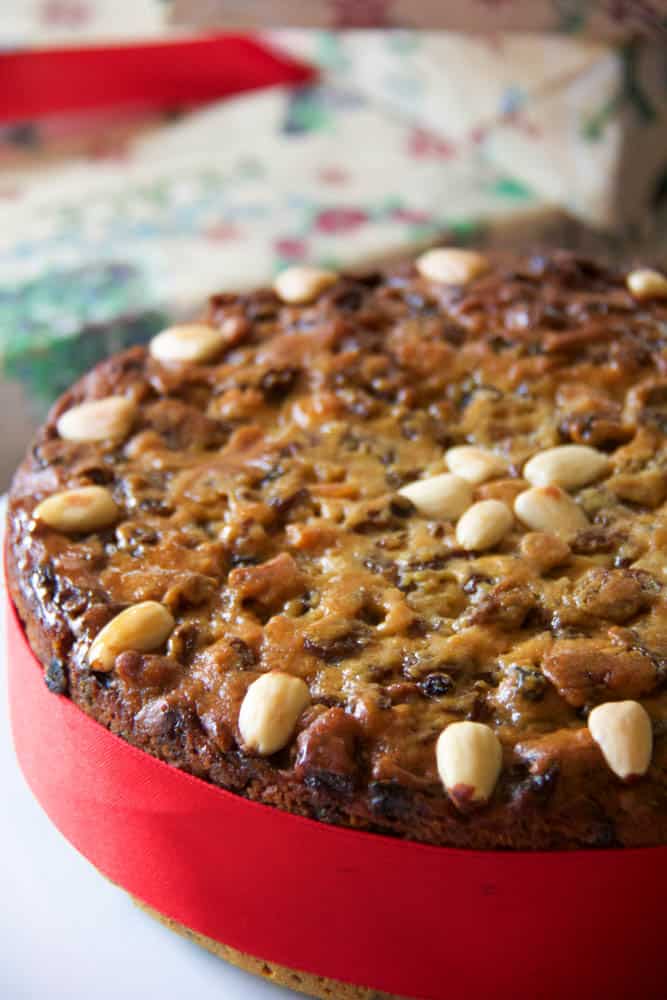 are you limping towards the finish line of 2015?
how's your to-do list looking?