Flossie Magazine was published in newsstand this morning.  Download it here – it's cool, we'll wait.
It's a massive relief that it's finally available.  Earlier this week, I was in a right pickle.  The only way Apple would let me give away the first two editions was as part of a year's subscription, which would have seen anyone who downloaded Flossie automatically charged the annual subscription in a few months time – sneaky.
I wanted to give it away as promised – no strings attached.  So I threw my developer a curve ball, he pulled a couple of late nights and we found a way to give away the first two editions – Dec/Jan and Feb/March will be free.  So Flossie is late and a little flawed, but I figure a late, flawed first edition is better than no magazine at all.
The other reason that I'm relieved to have Flossie bedded down, is because the Big Sister has a big week ahead – filled with kindy Christmas concerts, a big school orientation and some aptitude testing.  I had a little moment when I ordered her stationery on the weekend.  I simply cannot fathom that I'm old enough to have a kid with a book list – surely I should be the one with the shiny new pencils and six (6!) glue sticks.
While I'm not ready to have a school-aged kid, I am ready for Christmas ham.  I can take or leave the baked ham on Christmas Day, but I can't wait for leftover ham sandwiches on fresh bread with cucumber pickles.
cucumber pickles
Ingredients:
4 cucumbers (about 1.2kgs)
2 brown onions, thinly sliced
6 cloves garlic, crushed
2 small red chills, finely chopped
2 tbs salt
2 cups white wine vinegar
350g sugar
2 tsp ground turmeric
Method:
Slice unpeeled cucumbers thinly – I used a mandolin slicer, which made the process especially speedy.  In a large non-metallic bowl combine the sliced cucumbers and finely sliced onions.  Sprinkle with the salt and cover with water.  Leave to stand for 2 – 3 hours, then drain well.
Combine the rest of the ingredients in a large pan, bring to the boil then remove from heat and allow to stand for five minutes.  Return to the heat, bring back to the boil, then add the drained cucumber mix and stir gently.  Cover and cook gently for five minutes.
Leave the mixture to cool until tepid, then bottle.
 If you make them now and keep them in a cool, dry place, they'll be packing a flavoursome punch by Boxing Day.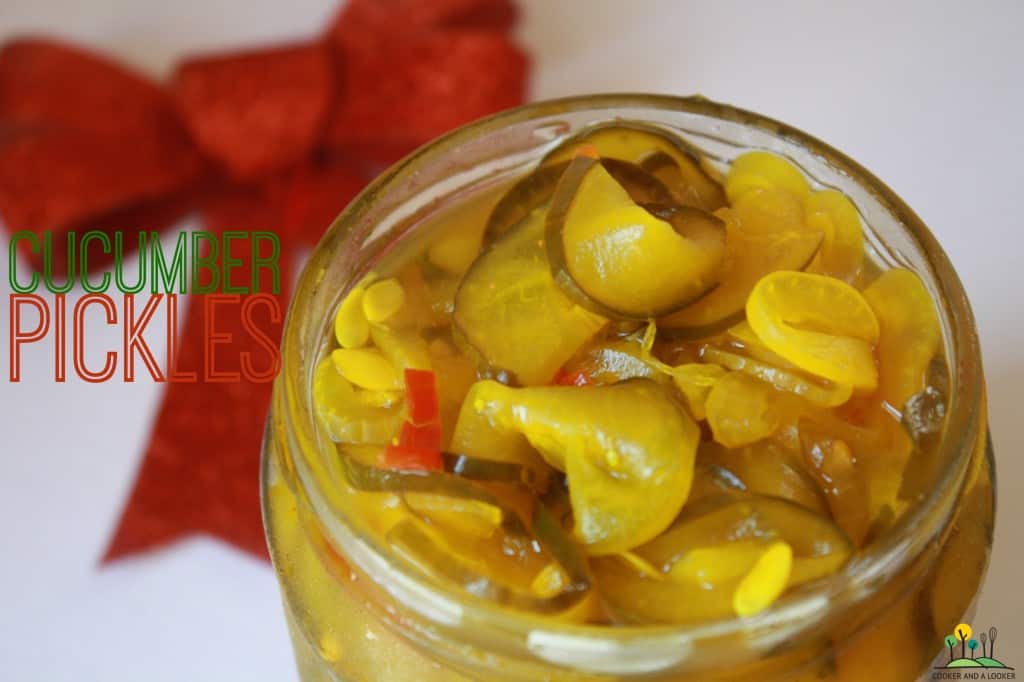 how are the last few weeks of school shaping up for you?
any advice for a new school Mum?